Gunter Oil Company Inc.
Locally Owned and Operated
Gunter Oil Company is a family owned business with our corporate office located in Trussville, Alabama.  We believe in offering quality products at a fair price, in a clean environment, with friendly and efficient service. Our 16 American owned & operated Power Mart stores are located in the Greater Birmingham area. Shop our Power Mart Stores & know that you are supporting your local community.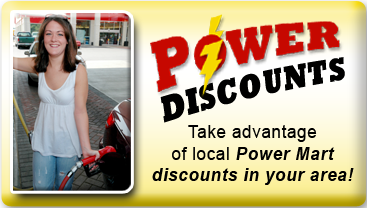 Cahaba Valley Rd
7360 Cahaba Valley Rd
Birmingham, AL 35242, USA
(205) 991-1788
Chalkville Mountain Rd
5965 Chalkville Mountain Rd
Trussville, AL 35173, USA
(205) 655-3583
Deerfoot Pkwy
6739 Deerfoot Pkwy
Pinson, AL 35126, USA
(205) 680-1190
Gadsden Hwy
7210 Gadsden Hwy
Trussville, AL 35173, USA
(205) 655-3381
Grants Mill Rd
1811 Grants Mill Rd
Irondale, AL 35210, USA
(205) 956-2400
Happy Hollow Chevron
5347 Deerfoot Parkway
Trussville, AL 35173
(205) 655-5119
Morris Shell
8331 Hwy 31N
Morris, AL 35116
(205) 647-3182
Mount Olive Chevron
2251 Mount Olive Road
Gardendale, AL 35071
(205) 631-9132
Subway Shell
1120 Chalkville Road
Trussville, AL 35173
(205) 655-4282
Summit Chevron
3197 Hwy 280
Birmingham, AL 35243
(205) 968-9280
Dogtown Chevron
5900 Hwy 31
Calera AL 35040
(205) 668-4565
Hueytown Chevron
3030 Allison Bonnett Memorial Drive
Hueytown AL 35023
(205) 290-5788
Caffee Junction BP
21361 Highway 11 North
McCalla, AL 35111
(205) 477-0702
Springville Shell
41 Springville Station Blvd. Unit A
Springville AL 35146
205 467-3528
Greystone Chevron
Greystone Chevron
6950 Cahaba Valley Road 
Birmingham AL 35242
Store hours are from 5AM – 12 PM 7 days a week